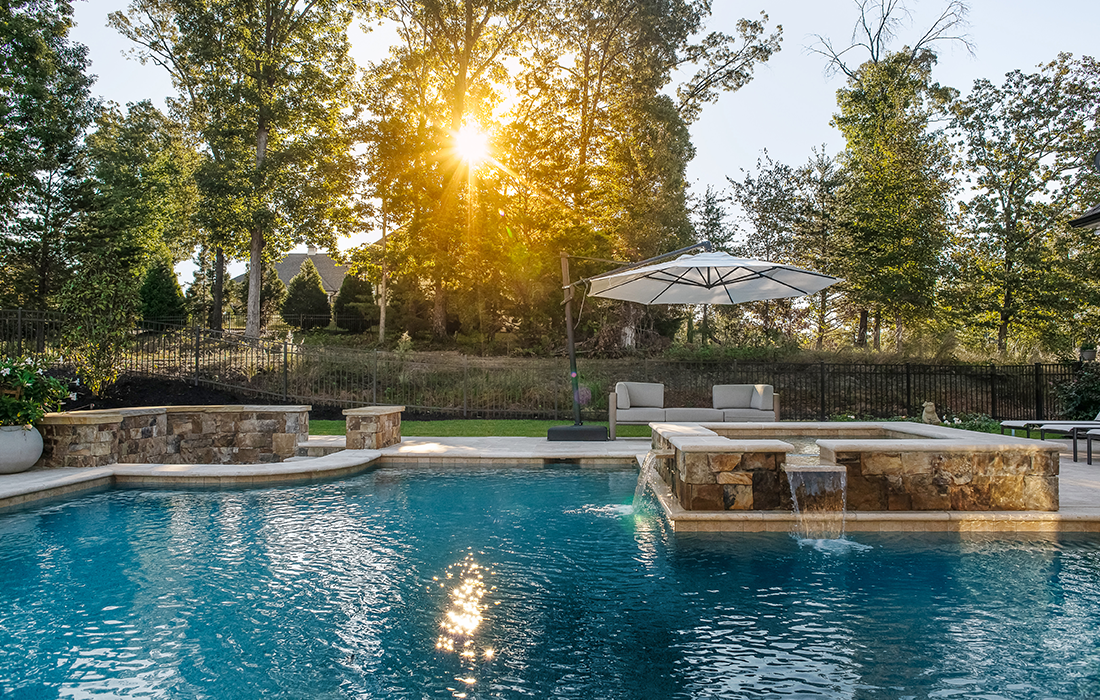 Our client's desire was to create a luxury living space that incorporated a bar area, cooking area, pool, hot tub, fire pit, and green space.
The large swimming pool boasts a swim-up bar and sunken serving well, ideal for entertaining guests.  The hot tub has an added spillway, that can be viewed from the master bedroom.
Beautiful travertine stone surrounds the space, and the pool hosts PebbleTec© finishes, available in all of Atlantis Luxury Pools.  A built-in fountain adds water movement and elegance to the pool.   Our pools benefit from the Paramount In-Floor Cleaning and Circulation Systems for eco-friendly and minimal maintenance.  A gorgeous fire pit is adjacent to the lush green space, perfect for adding tropical plants and greenery.
The entire team at Atlantis Luxury Pools is extremely proud of this finished space.  When it comes to creating a luxury pool, remember to have us show you what makes the difference:  Features, Finishes, and Equipment.
#pebbletec #stoneledgeproperties #outdoorliving #luxurypools
Take a moment to watch out Video. Couldn't you imagine yourself sitting on the tanning edge, drink in hand,  watching a breathtaking sunset?